QR Code Link to This Post
2019-2020 ST. AUGUSTINE AMPHITHEATRE TICKETS - SAINT AUGUSTINE, FL
Everyone knows that St. Augustine is the oldest city in the United States, but did you know that it attracts some of the biggest names in popular music, too?  In fact, tons of incredible artists are coming to the city's St. Augustine Amphitheatre in 2019-2020, and because amazing tickets are available for every event on the schedule, you can experience it all live and in person!  Not just that, but because BigStub will automatically update this page to reflect the latest available info, it's a great resource to check back regularly.
Whether you're into the alt rock of Vampire Weekend, the poppy country of Kacey Musgraves, or the hilarious parodies of "Weird Al" Yankovic — or even all of the above — we can help you catch it live from the best seats in your budget.  Explore the amazing St. Augustine Amphitheatre Schedule below to learn more, visit regularly for the latest updates, and score your tickets right away.  Othwerwise you'll miss out on the fun!
ALL ST. AUGUSTINE AMPHITHEATRE EVENTS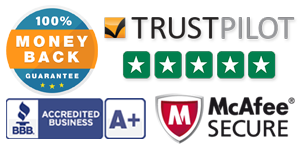 All prices are subject to change based on demand.
---